DJ Zulan
DJ Zulan
---
Antonio Caboni born in 1983 in the province of Napoli. His musical influences are at 360 degrees, but its style remains ever faithful to the so-called Italodance melodic and sung. His first official press came in 2005 in collaboration with the Dj Alex Teddy, who headed the Popolo Che Danza, thanks to Mdv Records of Genoa (Label project of Camelot Mantero) who believes in them and in this piece. It Will Be on The Dance Chart vol. 1, a recent CD of pure italodance released in Italy. The license of the piece will be acquired later by Fluida Records to put it in cd "bet" "Music Maranza vol. 1." In March 2006 Zulan and Teddy undertake an experimental with the 1st Pop issuing vinyl Electro / House "Time to."
The style remains fixed on the dance so began a collaboration with the tag Turin Fluida Records with presences on fixed compilation precisely Music Maranza with pieces "Happy Hippy", "Time Of Love", "Solo Adesso" and "strong", protagonist who see the singer and author of lyrics and melodies Jelya. The third chapter of the compilation will see as a / King selectors the same Dj Zulan & Alex Teddy. This chapter will be a compilation of the most appreciated abroad, especially in Denmark.
At the end of 2006 was born a collaboration with the Disco Planet Records with the piece "The Girl," perhaps one of the pieces most successful in Europe, which will see players Zulan, Dj Sanny J, and a personal discovery Danish namely friend McWaust ,Singer and author of the text of the song. The piece licenzierà on all major European compilation (not only) Italo Dance music, including Dance Planet vol. 4 which will be sold at all newsstands in Italy. A special (The DJ Zulan BIDH Edit) will be included in a compilation for the Austrian-Asian market, the Italo Best Dance Hits vol.2. From here begins a new adventure Austrian, a collaboration with the ARC records, captained by the good CYT, which sees the printing of CDM Dj Zulan & Alex Teddy feat. Jelya - Confusione and recent Dj Zulan feat. Jelya - Musica. The two individual contain remixes of some of the producers in better shape at the moment as Domasi, Disc Jockeyz and Dj Blisco.
During his musical path Zulan collaborates with some individual as remixers for Italian Rockaz (Il Mio Amore, La Donna e Bella Italia), Small Town Boys (The Way You Do), Manu Gz and Juan Martinez (Tell Me Why) and Dj Sanny J (Perfect Storm and If I could). Some of its remix will be included in important compilations.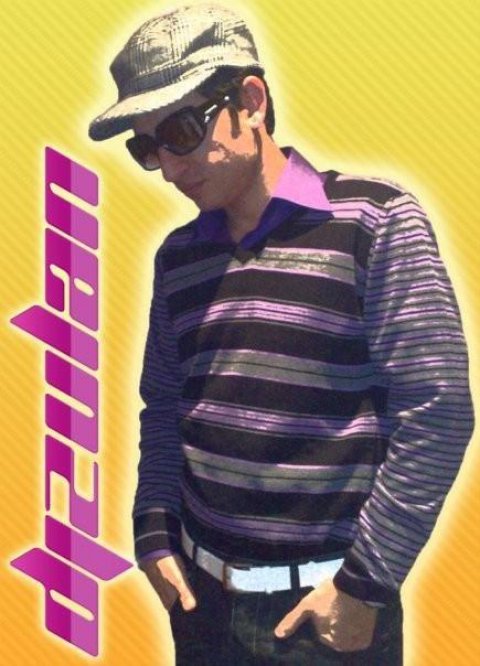 Discography:
Discogs
Aliases:
Antonio Caboni