News
Spring is near, trees are bursting into bloom and so is the Italian duo DJ Carmixer and Francy M. wi...
Alex Teddy and Dance Rocker are back with a new album including both new and older productions. 1. A...
Following his recent releases of Commedia Lenta, Pa Pa Pa, and Giochi Sonori, a new release from Nad...
Articles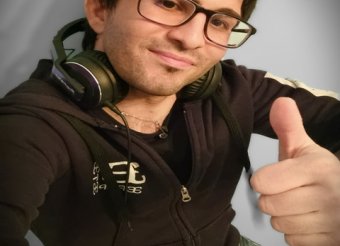 When and why did you begin to produce music?I've been producing music since I was about 14 years old.I remember that when I was a younger child (about 9 years old) I fall in love with an amazing music band of those years... I'm sure You remember "I'M...
Why and when did you start producing music?I was already very interested in music when I was in school because my parents were also very musical and had a band, so my interest in music grew more and more until I became a professional DJ at the age of...