News
 Bietto was "discovered" a little over a year ago, and since then he has been busy making a bunch of...
A very countable italo supporter is back with a new single, Jérôme Thévenot is releasing his new sin...
It's time for a new cover of Wham's xmas classic. This time by Leonardo D'Ambrosio, which is the cus...
Articles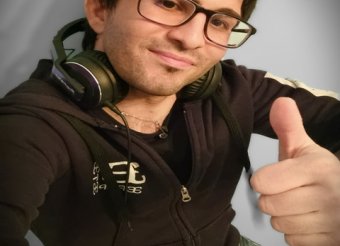 When and why did you begin to produce music?I've been producing music since I was about 14 years old.I remember that when I was a younger child (about 9 years old) I fall in love with an amazing music band of those years... I'm sure You remember "I'M...
Why and when did you start producing music?I was already very interested in music when I was in school because my parents were also very musical and had a band, so my interest in music grew more and more until I became a professional DJ at the age of...