News
Mashup is a new project produced by Giovanni Codraro aka DJ Gio and with the voice of his friend Sli...
 A new release from Nadir Tanz is coming our way on March 14 featuring 9 brand new slowstyle tracks....
German label Dad Media is releasing a new compilation just entitled "Italo Dance" including quite a...
Articles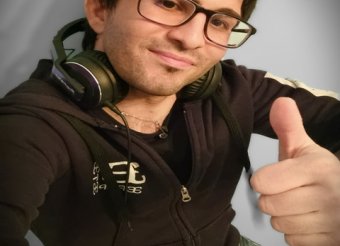 When and why did you begin to produce music?I've been producing music since I was about 14 years old.I remember that when I was a younger child (about 9 years old) I fall in love with an amazing music band of those years... I'm sure You remember "I'M...
Why and when did you start producing music?I was already very interested in music when I was in school because my parents were also very musical and had a band, so my interest in music grew more and more until I became a professional DJ at the age of...